Our building with the terrace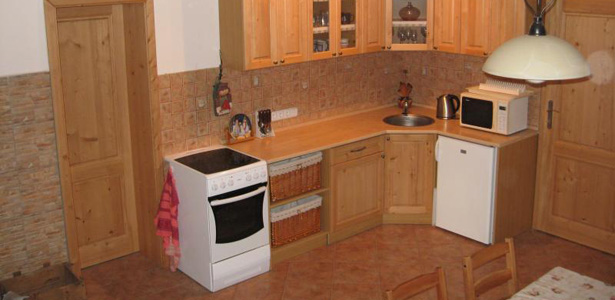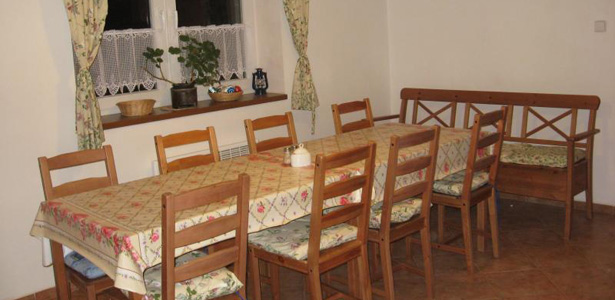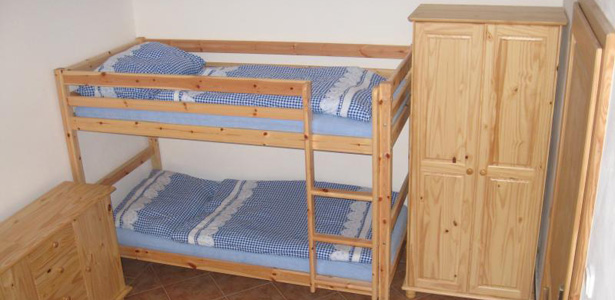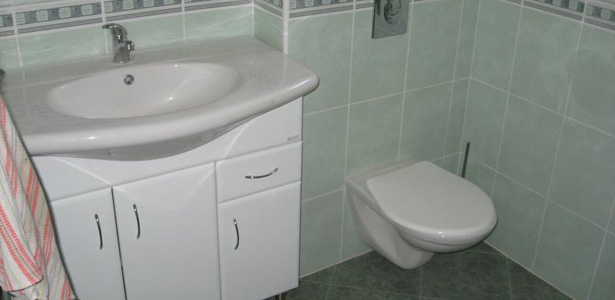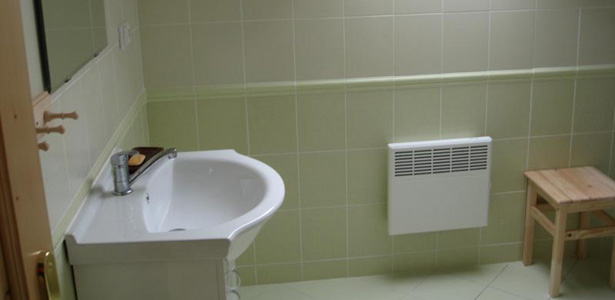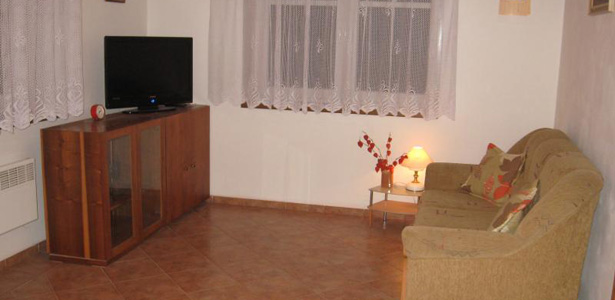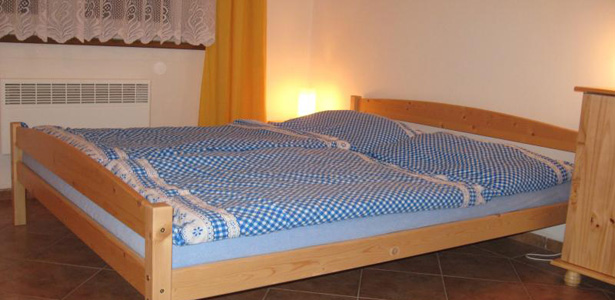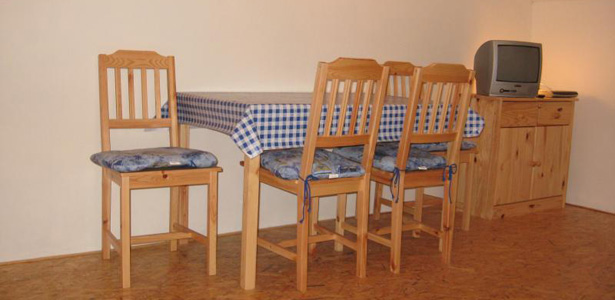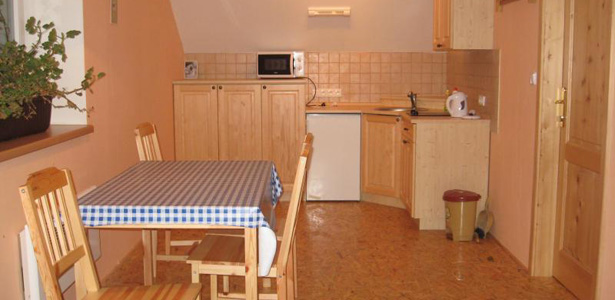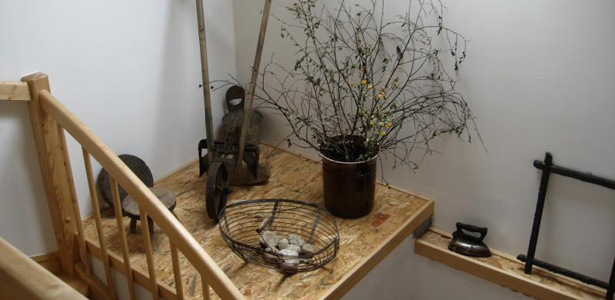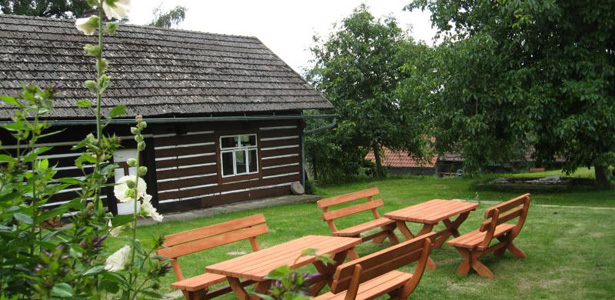 Our vicinity - ruins castle Trosky
Our vicinity - castle Kost
Our vicinity - valley Plakánek
Environs of cottage
Trips, excursions, entertainment
There is a lot of kinds of entertainment sports and cultural events. In Czech paradise there is a lot of routes for bicycle or tourism. Social and cultural center is Jičín ( local authority, Jičín-město pohádky, sport) , there are also famous saturday markets. Castles: one of most beautiful is castle Kost , about 10km, it's also good start for trip to valley Plakánek. Ruin of castle Trosky , about 7km.  Castle Valdštejn , ruin of castle Kumburk  with nice view and so on. Palaces: Jičínský palace is in center of town located on beautiful square, about 10km. Hrubý Rohozec near Turnova  , about 17km. Palace Sychrov near Turnova , about 20km, palace Hrubá Skála , palace Staré Hrady , palace Humprecht near  Sobotka. Sure you shouldn't miss local rarity, upside-down bells in Rovensko pod Troskami . Prachovské skály – best place for climbers , about 3km. Lido – Jinolické rybníky, about 3km,and nearby Rumcajs's cave, you can also visit Brada, where is nice view of Jičín, with so called ruins. Oldřich's Spáčil mill  in Železnice .  AFRIKA NA VLASTNÍ OČI in ZOO Dvůr Králové nad Labem. Have a nice all day trip to the most beautiful zoo located 45km away. Visit castle Pecka (known becouse of Kryštof Harant z Polžic a Bezdružic)  . Don't you know the meaning of genius loci? Have a trip to Hospital Kuks. Do you wanna see some exotic plants? Visit botanic gardens in Liberec and then you can relax in Aquapark Babylon .
! ! ! Experience the middle age! ! ! Have a tour in castle Dětenice and visit tavern here. You enetr into real middle age pub. All about 33 km away.
Another interesting places: expozition of precious stones – Muzeum Nová Paka, , CHKO Český ráj www.cesky-raj.info/, town Sobotka , hill Kozákov www.interregion.cz/turi…. Horse riding – Dvůr Borčice .
Muzeum of dolls and teddy bears , Kids paradise in Radvánovice near Turnova –  Štastná země , sightseeing flights – airport Jičín www.letistejicin.info/, outdoor swimming pool in Jičín, pool Kníže. Another tip for trip here.
Winter tips: Becouse of good reach, about 35km and 30 min., we recommend visiting ski center Ještěd (Liberec)